ESAC 2018
ESAC Symposium 2018 on Aldosterone and the Mineralocorticoid Receptor
Symposium of the international ESAC/ADMIRE research network
ALDOSTERONE and MINERALOCORTICOID RECEPTOR
Organized in cooperation with ESAC Germany/France
(European Section of Aldosterone Council)
7. – 8. December 2018
Friedrich-Alexander University Erlangen-Nürnberg (FAU)
Meeting venue:
Neues Hörsaalzentrum, Ulmenweg 18, 91054 Erlangen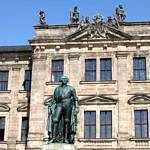 Local organizers:
Prof. Christoph Korbmacher & Prof. Tilmann Volk
Institut für Zelluläre und Molekulare Physiologie
Waldstr. 6, 91054 Erlangen, Germany
Contact details of conference secretary:
Cornelia Geisler
physiologie2-sekretariat@fau.de
Tel: +49-9131-8522301
Financial support
Grants from ESAC Germany and ESAC France
German Research Foundation (DFG) grant KO 1057/11-1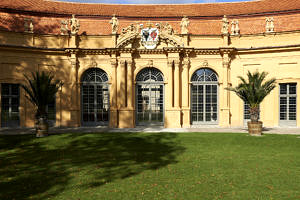 This symposium will be supported by the German and French branch of the European Section of the Aldosterone Council (ESAC) and will be held in the tradition of previous ESAC symposia (www.esac-deutschland.de/kongresse/) and meetings of the COST ADMIRE network (www.admirecosteu.com/index.php).
With the ESAC symposium 2018  we hope to maintain and further strengthen the momentum of our well established international scientific network with a focus on aldosterone and the mineralocorticoid receptor. In particular we hope to attract young scientists in the field to present their exciting ongoing research in short oral communications selected from abstract submissions and in poster presentations. In addition we will have overview talks by invited speakers.
Founded in 1743, FAU is a strong research university with an international perspective and one of the largest universities in Germany, with about 40.000 students (www.fau.eu). FAU's two main sites, the cities of Erlangen and Nuremberg, are located in Franconia at the heart of the Nuremberg Metropolitan Region. The symposium will be held at Erlangen, a charming university city with about 100,000 inhabitants and former home of the Huguenots. The symposium will be organized by members of the Institute of Cellular and Molecular Physiology and will take place in a modern lecture hall building of the Medical Faculty (www.med.fau.eu) at the University Hospital Erlangen.